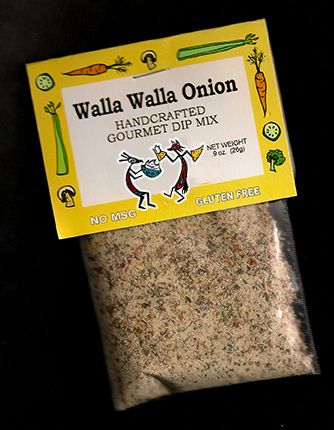 Walla Walla Sweet Onion
Ingredients: Dehydrated onion, parsley, sugar, soy protein powder, sea salt, citric acid.
Contains: Soy
Add mix to 2 cups (16oz.) of sour cream or Greek yogurt. For a non-dairy dip, use a dairy-free or vegan sour cream substitute. Chill for at least one hour. Serve with chips, pretzels, bread or your favorite vegetables. Enjoy!